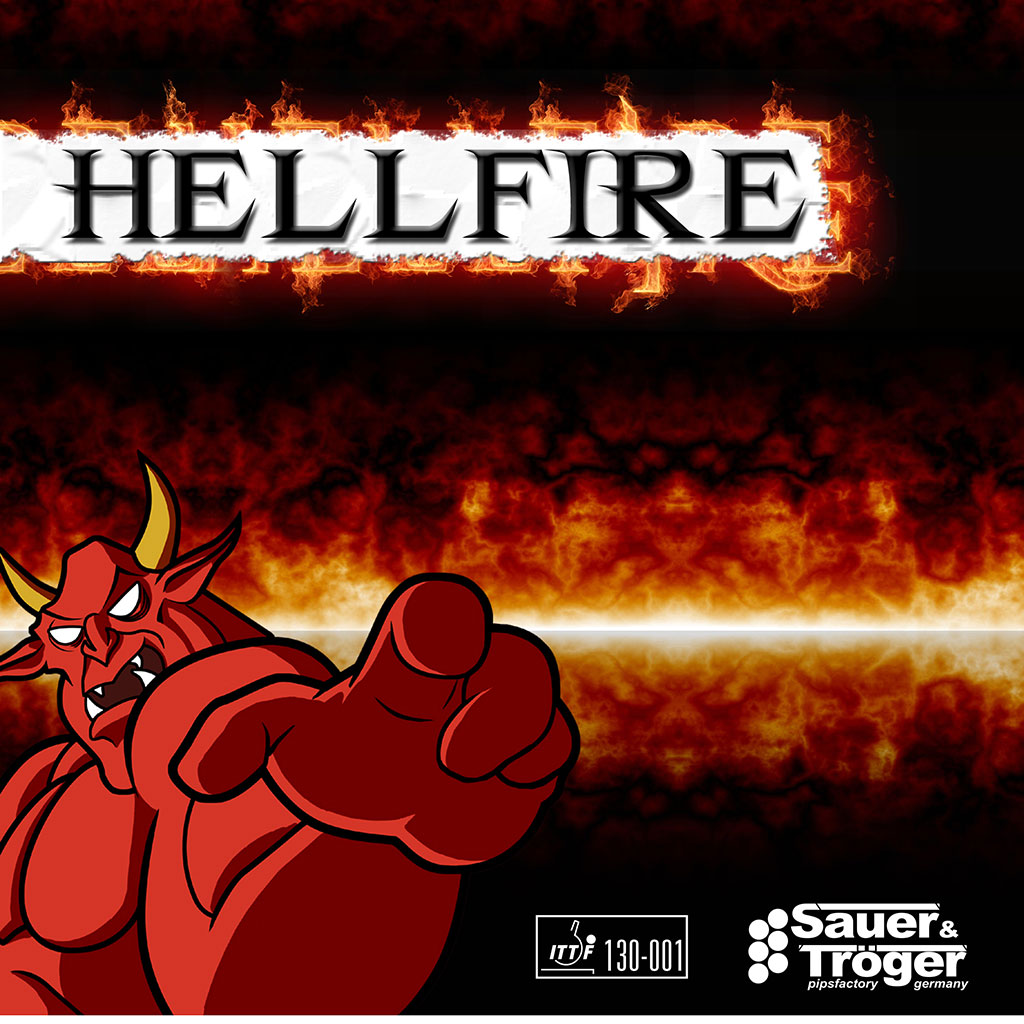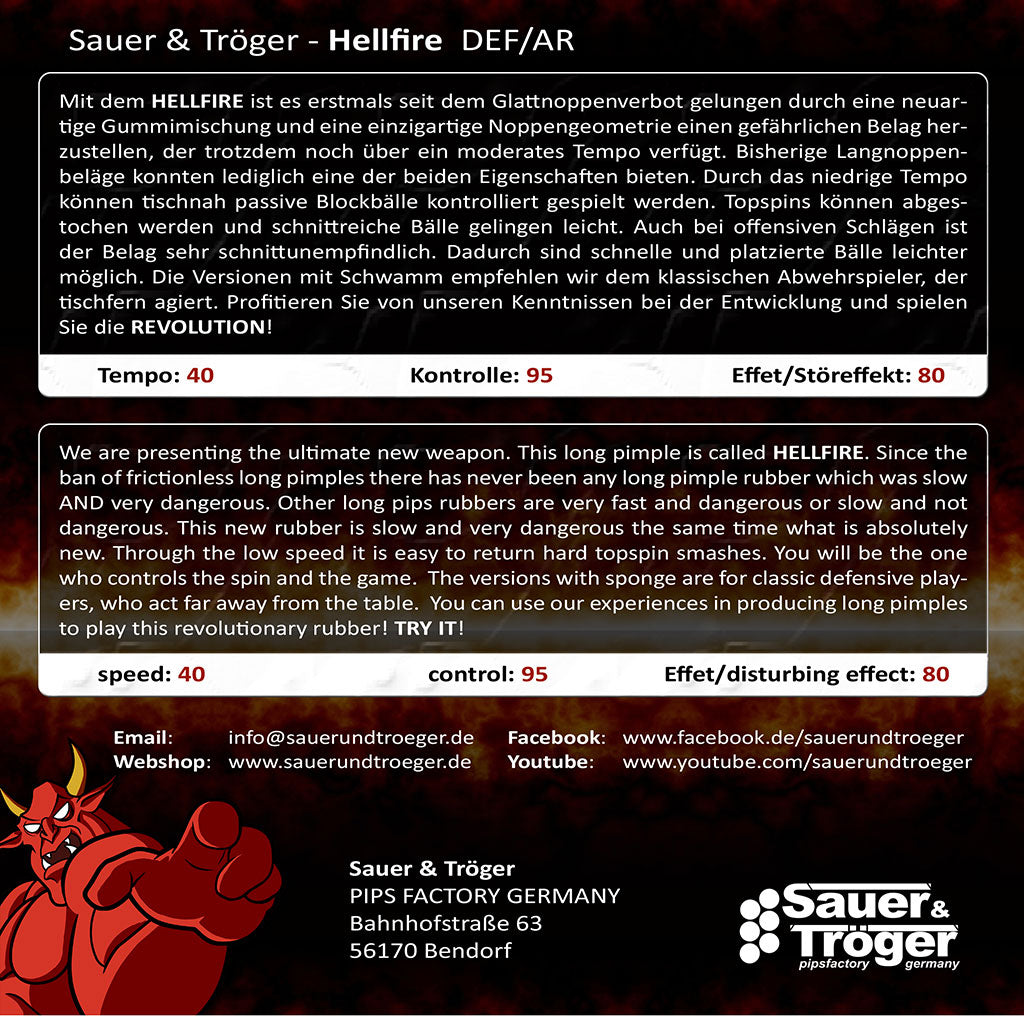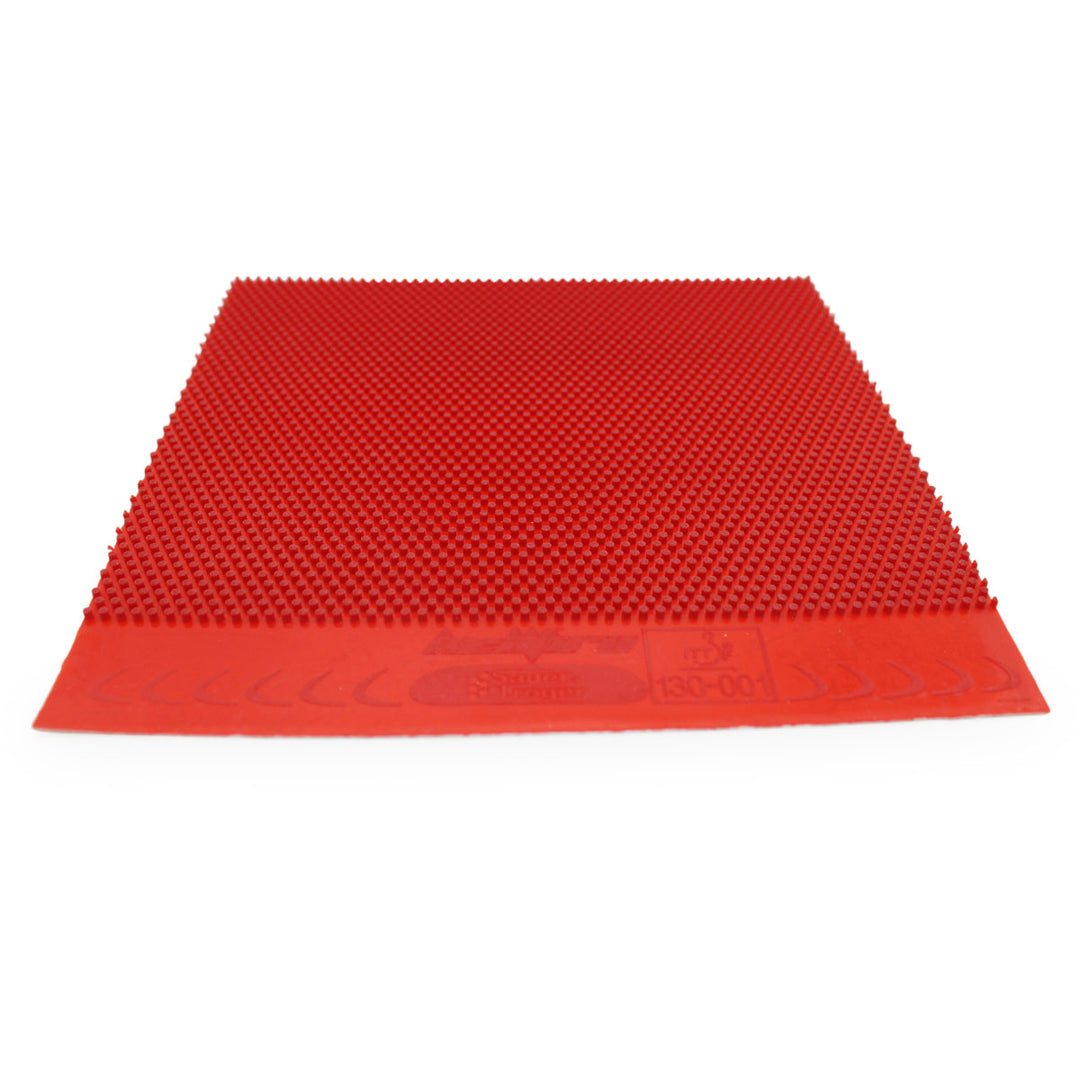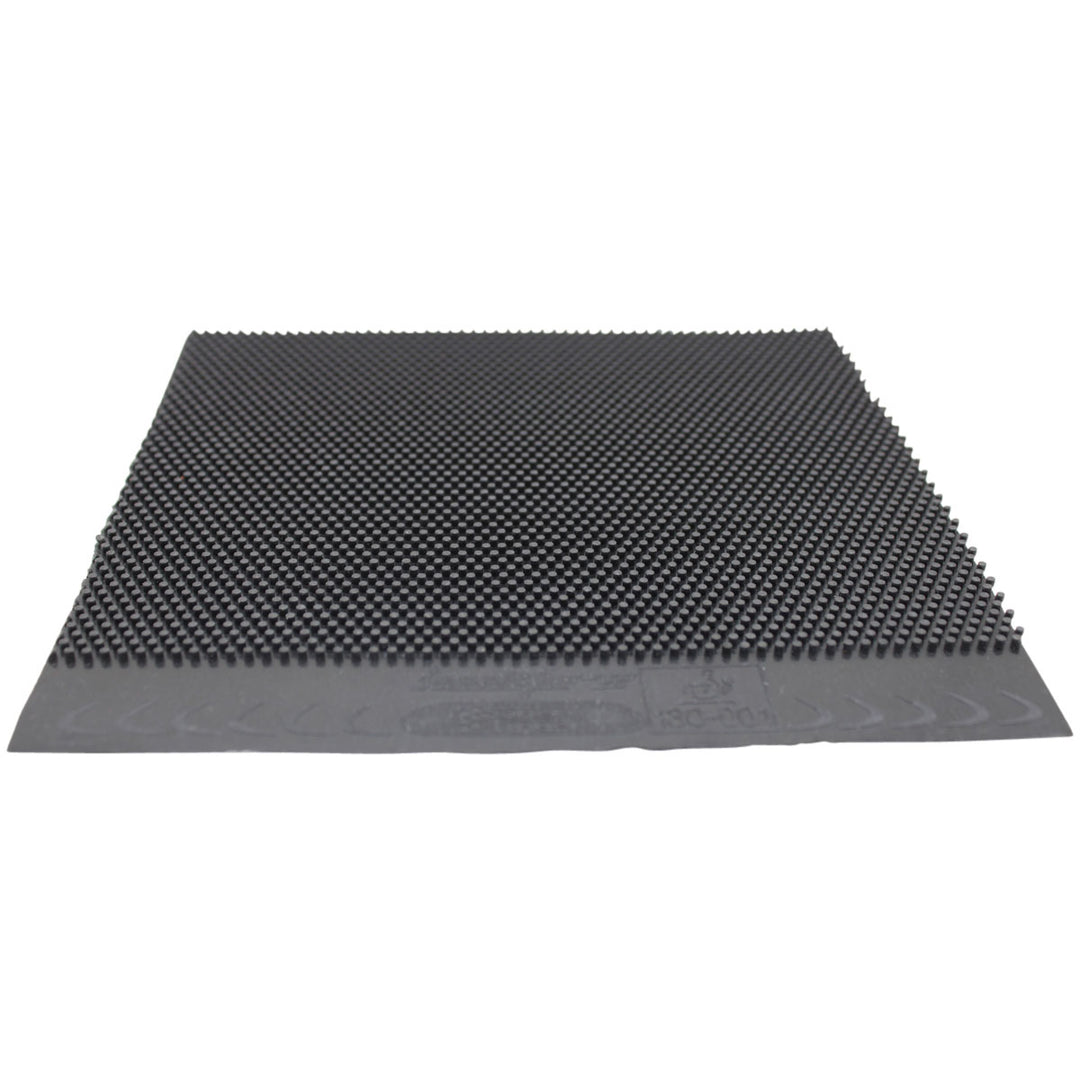 Hellfire - Long pimple
Regular price
$40.00
/
Tax included.
Shipping
calculated at checkout.
In stock, ready to ship

Inventory on the way
Pace: 40
Control: 97
Disruptive effect: 102
Game system: all-round
Sponge Hardness: Medium
Table Tennis Long pimple Hellfire
Goal:
Force your opponent to make easier mistakes with the extra portion of cutting.
Characteristics:
Nub structure:
The nubs of the Hellfire are noticeably far apart. This is the secret behind his unique pattern development.
The defensive balls behind the table produce so much cut that the opponent is forced to push the 2nd or 3rd ball. When playing, you get the impression that the ball is literally caught between the long pimples.
This reduces the speed of the incoming ball and converts it into cut.


Pimple width:
The wider pimple heads with the slightly roughened surface are a hallmark of the Hellfire. If you hit the ball well, then you give the opponent a real headache.


nub hardness
Hard, almost porous - one might think. However, the stiffer pimple heads of the Hellfire are an absolute guarantee of success. A powerful cutting ball is generated, which puts the opponent under great pressure. The Hellfire also has its qualities in the offensive game. The harder pimples enable you to hit solid attack balls directly after the ball bounces. Your opponent will quickly be overwhelmed by this variety and no longer know how much cut is in which ball.
Description:
With the Hellfire it has been possible for the first time since the ban on smooth pimples, thanks to a new type of
rubber compound and a unique pimple geometry to create a dangerous surface that still has a moderate speed. Previous long pimple rubbers could only offer one of the two properties.
The low speed allows you to control passive blocks close to the table. Topspins can be stabbed and shots with a lot of cutting succeed easily. Even with offensive shots, the rubber is very insensitive to cuts. This makes fast and placed balls easier.
Sebastian's tip:
We recommend the version with the 0.9 mm sponge for the classic defender or the player close to the table who wants a strong cushioning of his shots.
Conclusion:
For all pimple players who want to get the most out of their long pimples. More cut is simply not possible - especially not when playing with the plastic ball.


Test videos Hellfire