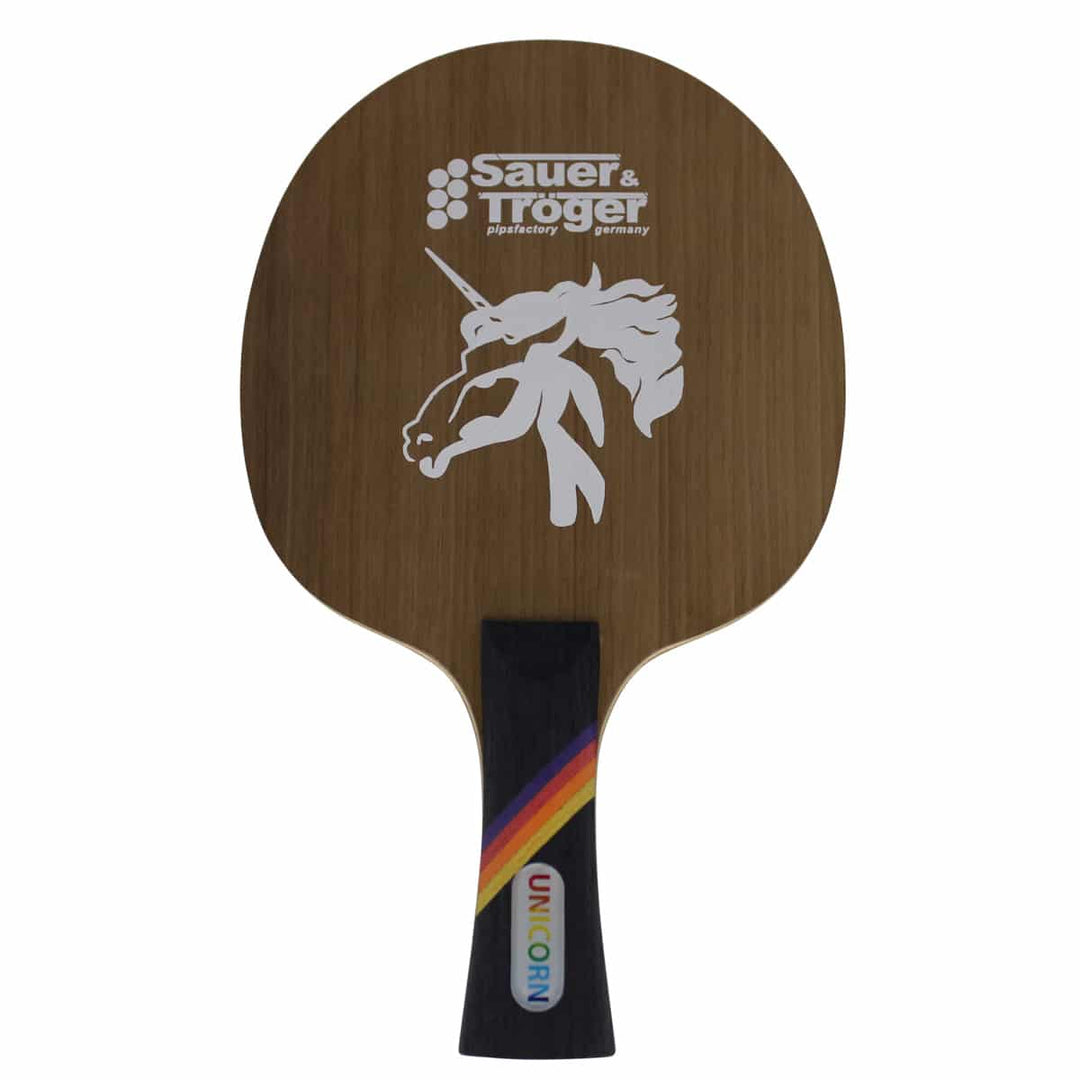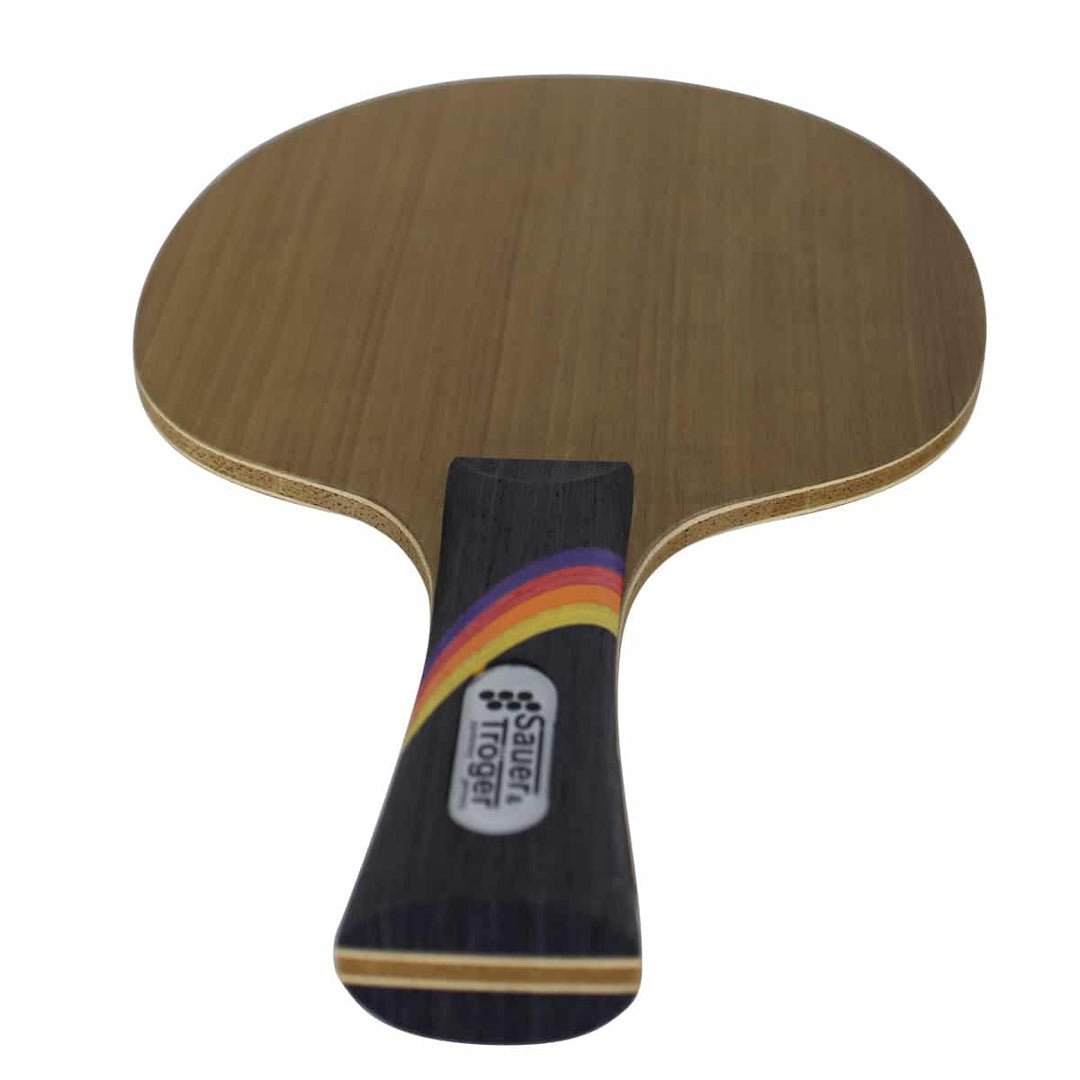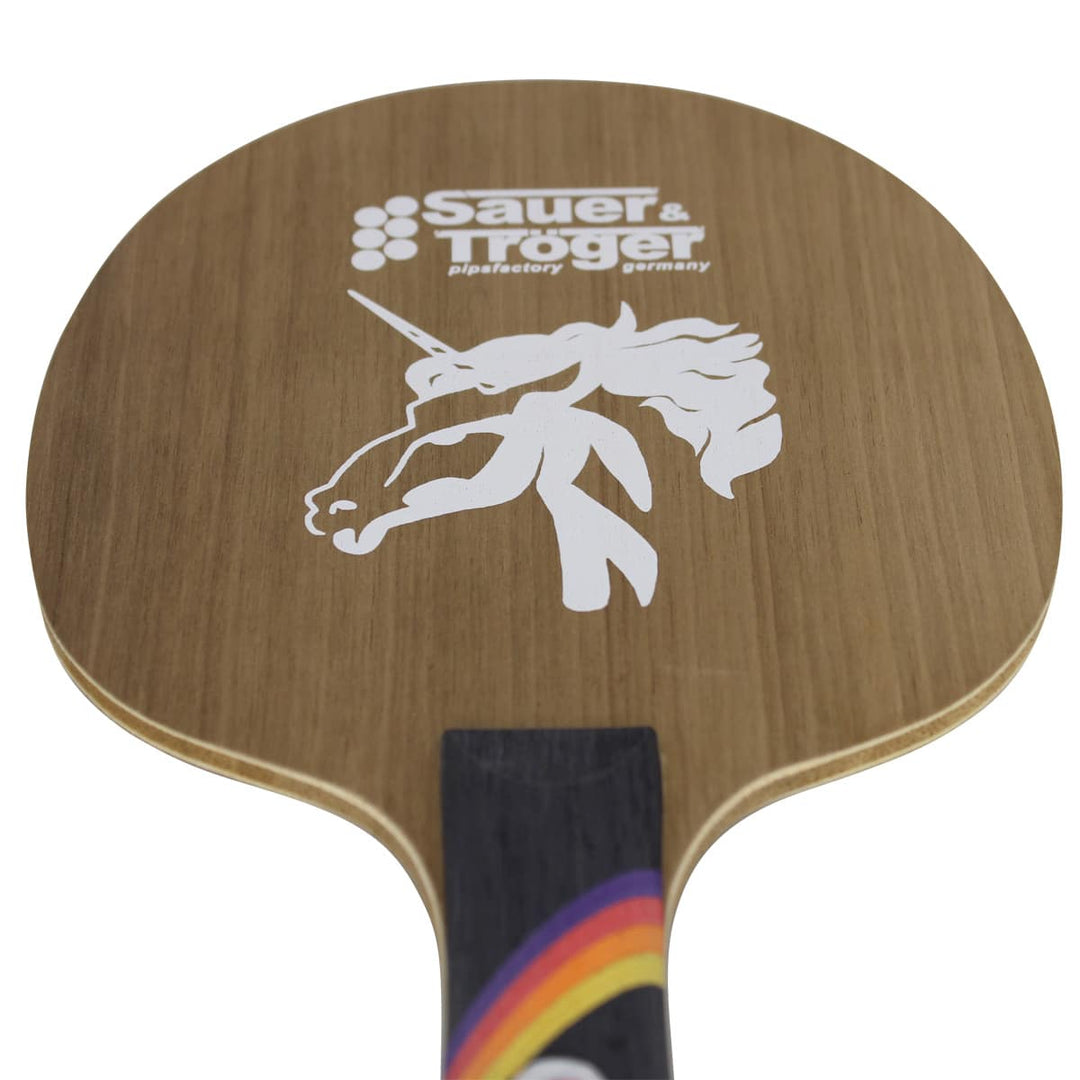 Unicorn - Allround
Regular price
$77.00
/
Tax included.
Shipping
calculated at checkout.
In stock, ready to ship

Inventory on the way
Pace: 75
Control: 98
Weight: about 86g
Veneers: 5 pieces
Dimensions (bat face): 6" x 6".
Game system: AR / AR
Unicorns
Goal:
Never lose control again!
Veneers:
1+5 Veneer: Masonia
2+4 veneer: Ayous
Woodcore: Awan
Characteristics:
Magical moments with the Unicorn: After a year of development, the Unicorn sets new standards in controlled pimple play. The all-round blade has been adapted to the playing characteristics of the new ABS ball down to the last detail. Not only that: the Unicorn is also a real highlight in terms of looks. The unicorn drawn by the Berlin artist Maria Degel gives the wood a very individual and creative touch. The rainbow symbolizes the many possibilities in attack and defense. Overall, the unicorn reflects the values ​​of its divine namesake: strong, spirited and yet gentle at the same time.
Recommended game system:
The Unicorn is optimally matched to the playing characteristics of all types of pimple rubbers. However, the all-round weapon should be the first choice for the following types of players:
1. The advanced long pimple player:
With the Unicorn you will experience an extremely intense playing experience from the upper arm to the fingertips. Your opponent's offensive power topspins are literally absorbed by the block and can be played back in a controlled manner. The Masonia outer veneer causes the ball to bounce directly off the wood, so that the cut of the ABS ball is better transmitted.
The light tropical wood "Ayous", on the other hand, ensures that offensive end shots are also possible with the forehand.
2. The classic all-round player:
Are you looking for a blade that offers a good mix of offensive and defensive qualities? The coordinated veneers of the Unicorn allow you to do just that. The direct attack ensures a good balance between passive blocking and pushing and the spin-friendly offensive game. The Unicorn effortlessly compensates for incorrect position play or a wrong point of contact with the ball thanks to its tremendous control. This makes it possible to win the game even against aggressive attacking players.
Conclusion:

The Unicorn is a magical all-round blade with outstanding control properties. During its long development period, the blade was developed closely together with the new Hellfire X rubber and harmonizes perfectly with this long pimple.
Pace: 75
Control: 98
Weight: about 86g
Veneers: 5 pieces
Dimensions (bat face): 6" x 6".
Game system: AR / AR